One of the most underrated places for a beach holiday in Andalucia is Punta Umbria. Nestled between the Atlantic Ocean and the saltwater rivers of Marismas del Odiel Natural Park, this beach paradise is only a 20-minute drive from the city of Huelva and boasts some of the most popular beaches in Huelva.
Punta Umbria, Huelva, is one of the most popular beach towns of Andalucia for locals in Seville too, and you'll notice that there are far more Spanish tourists here than international – especially on the weekends.
On the other hand, it's a fairly off the beaten track destination in Andalucia for tourists.
In this guide, I'll go through everything you need to know to spend the perfect vacation in Punta Umbria!
Disclosure: This post may contain affiliate links. That means that if you make a purchase through one of those links, I will get a small commission at no extra cost to you.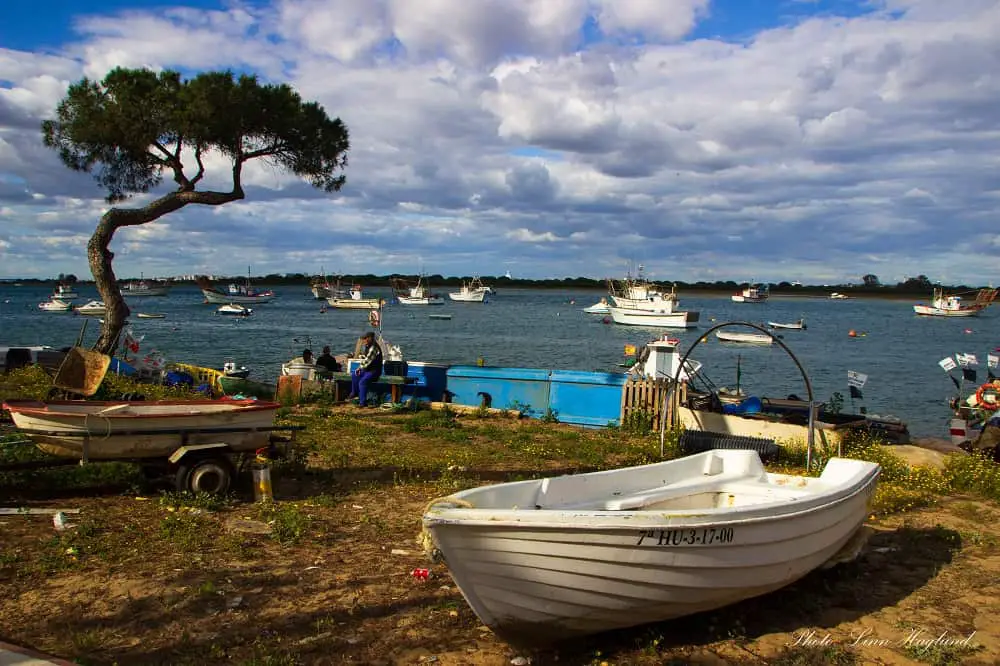 How to get to Punta Umbria Huelva
Punta Umbria is easily reached by bus from either Seville or Huelva with several departures a day.
From Seville, the journey takes 1 hour 15 minutes and from Huelva, it takes half an hour.
If you choose to drive, it's easy to find parking in the town center and by the beach. However, if you go during the summer months, it's crucial to arrive early to find a parking space.
From Huelva, it's less than a 20-minute drive and from Seville, it's a 1-hour 15-minute drive.
By putting Playa de Punta Umbria in your GPS it will take you straight there.
There's also possible to find rides through BlaBlaCar as many people go on weekend or day trips from Seville to Punta Umbria.
Where to stay in Punta Umbria
There are a number of great hotel and apartment options in Punta Umbria to spend your holiday. Here are my top picks for Punta Umbria hotels.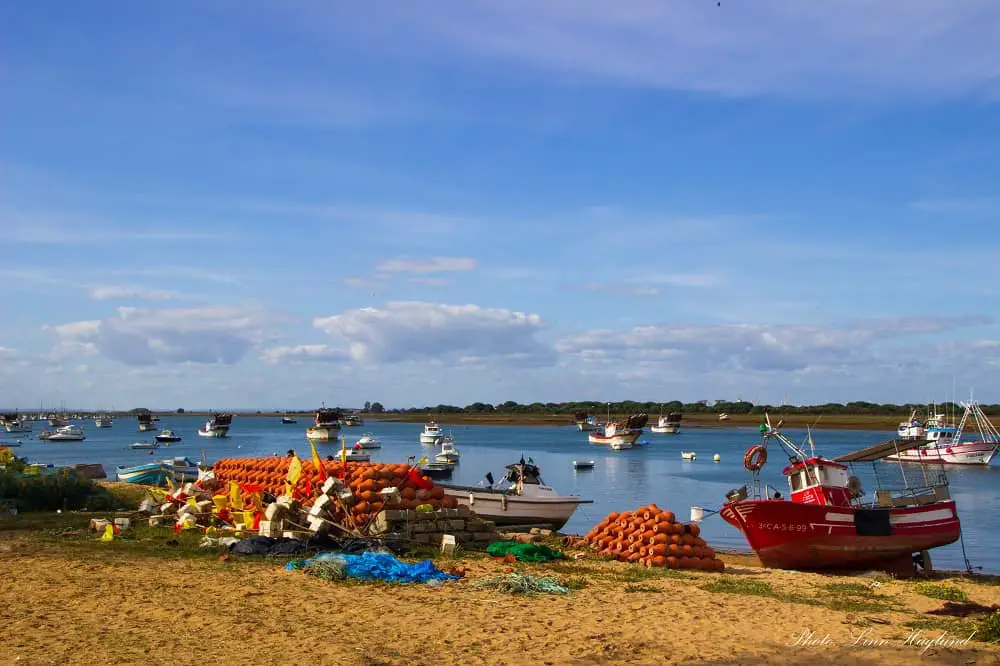 Barceló Punta Umbría Mar
If you're looking for the best of the best, this is the place to stay. Here, you can indulge in the spa and splash in the outside pools. The luxury hotel is set right on the beachfront so you won't miss anything by staying here.
Hostal Patio Andaluz
Simple and clean with bright rooms, this is a great choice for lower budget travelers. While it doesn't have a pool, it's close to the beach, shops, and walking distance to the town.
Hotel Emilio
Perfectly situated in Punta Umbria town between the river and the beach, this is a great choice for anyone without a car. It's a simple and clean place with balconies to enjoy the mornings before heading out to explore.
Things to do in Punta Umbria
Soak in the sun at the beach
Punta Umbria beach is a 3.8 km long, golden beach meeting cascading sand dunes. You find beach bars, showers, and toilets on the beach. Its 50 meters width makes for plenty of space even in the high season.
It's the perfect place to soak in vitamin D any day. If you're looking for a lesser urban beach, head west towards the wilder beaches.
You can easily walk from Punta Umbria town to Punta Umbria beach. This is one of the best beaches near Seville and I also dare to say that Punta Unbria is one of the most awesome towns near Seville.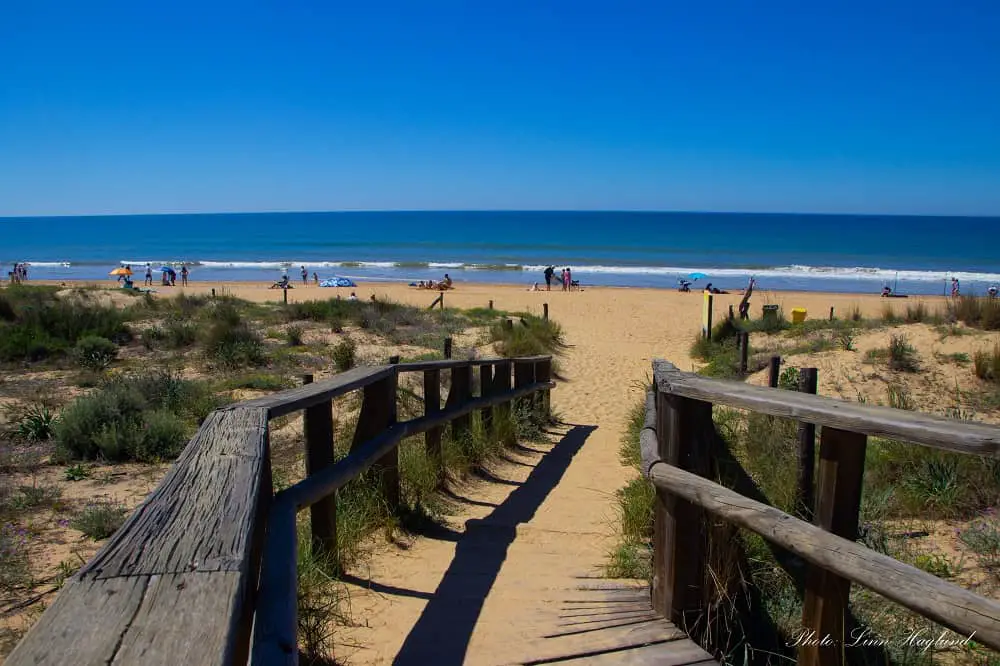 Play beach volley
Along Punta Umbria beach there are beach volley nets set up for people to play. All you need is a ball and then you can start inviting people to come along and play.
Alternatively, look for other people that are playing and ask to join in. This is a great way to get to know other people too, especially if you're traveling solo.
The Almenara Tower
The 16th century Almenara Tower was once a central part of the defense against pirates attacking the Huelva coast.
The tactic used was to lit a bonfire that would be seen from tower to tower along the coast to warn.
Today, you can visit the visitor center and walk up the stairs to the views on top. This is truly worth the effort for the amazing views.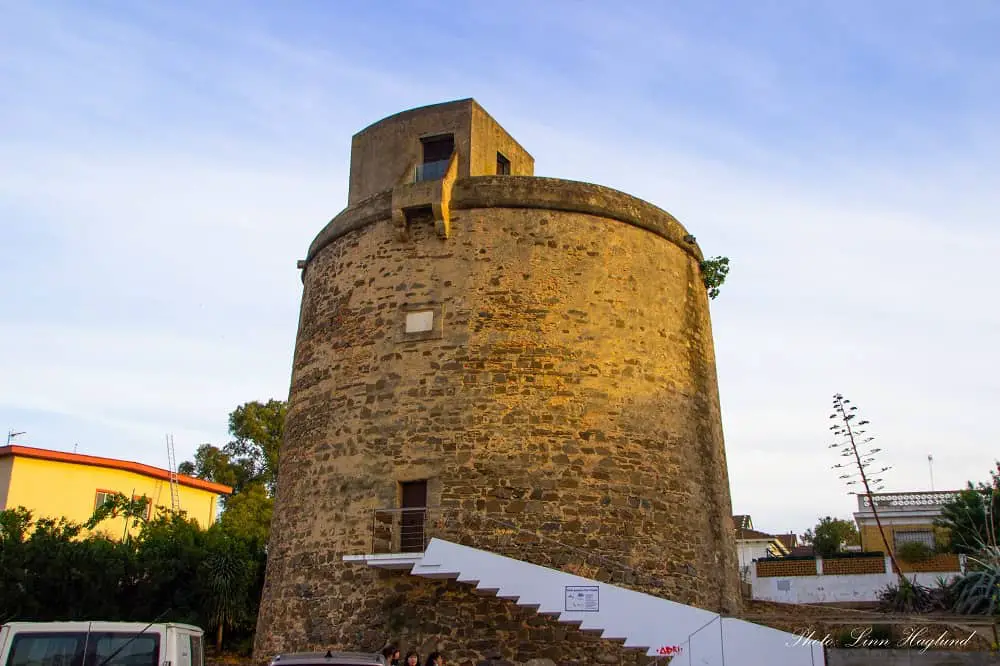 English House Museum
The English House Museum gives you an insight into how English workers lived and the history of how they came to Punta Umbria.
In the 19th century, the English started coming to the area and they built pretty wooden houses on stilts. The Town Hall is built in the same way.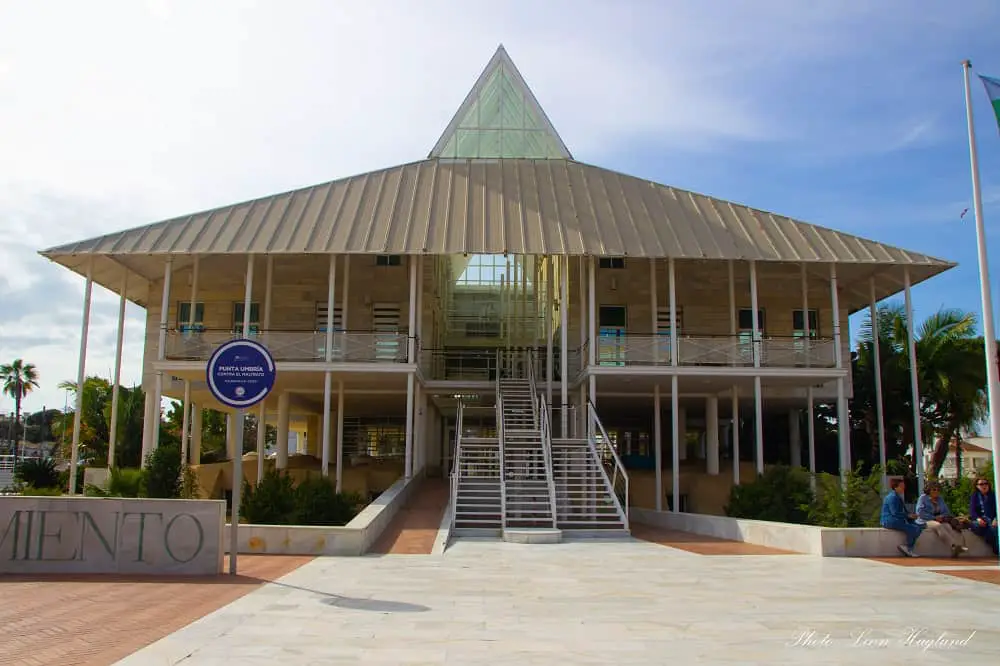 Our Lady of Lourdes Chapel
Our Lady of Lourdes Chapel is home to Punta Umbria's patron saint, La Virgen del Carmen.
The modest church, white and yellow on the outside, is worth a visit as one of the most prominent landmarks in Punta Umbria, situated right next to the Almenara Tower.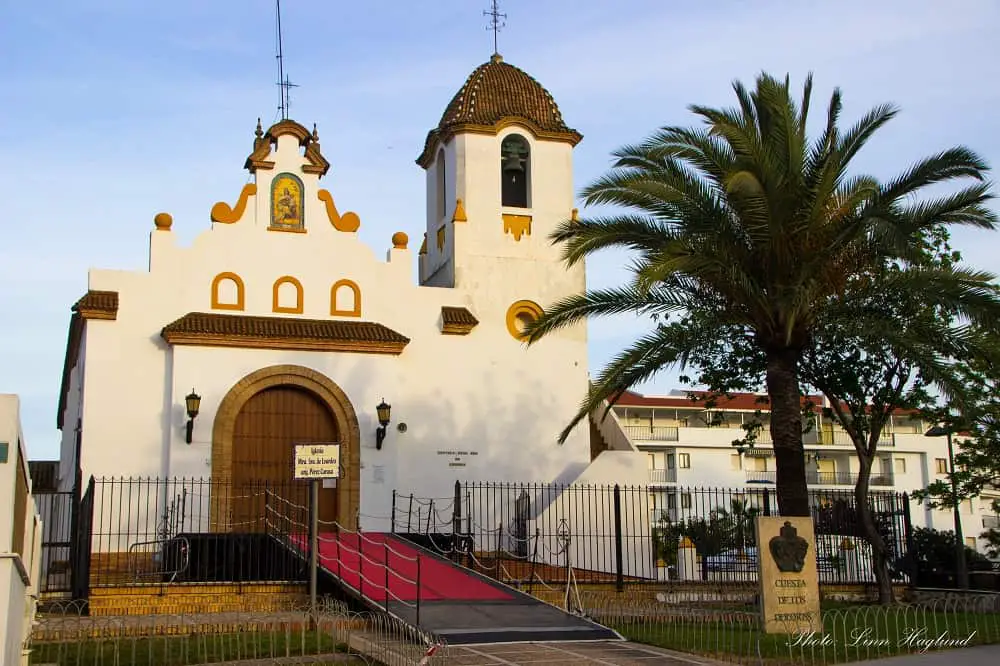 Stroll around Punta Umbria town
The enchanting Punta Umbria town is full of life, especially in the summer months. You'll find a multitude of bars and restaurants to try out local treats. Quaint streets with charming houses and if that's even a thing, you'll get a local holiday feel.
Worth noting is the Town Hall, a unique architectural structure where the house is set on stilts, typical of the British times in the early 1900s.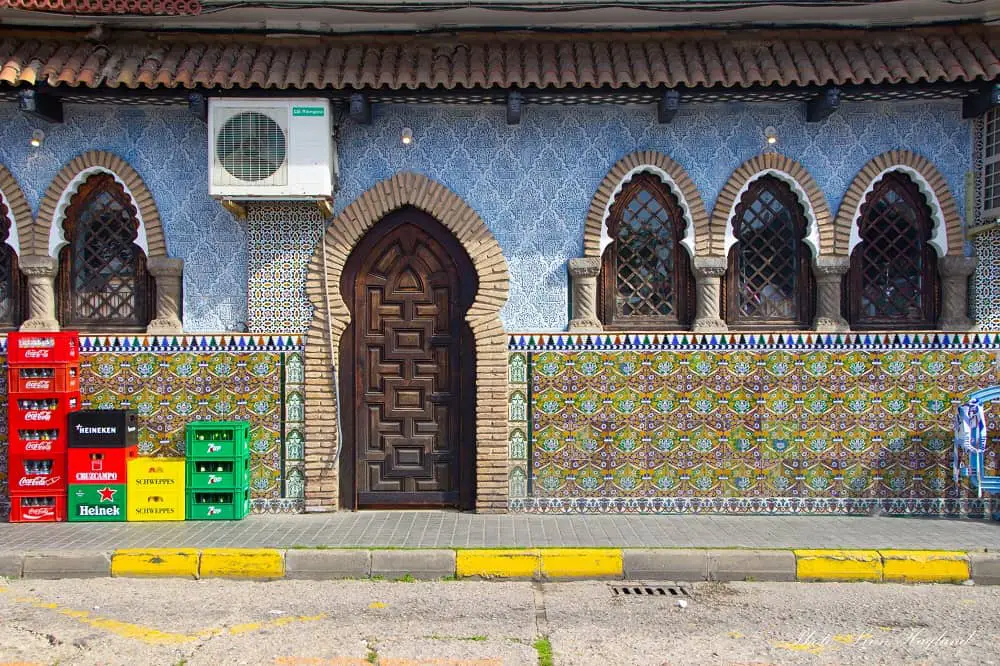 Walk along the promenade
A delightful walk along the promenade along the riverside of Punta Umbria gives you lovely views of the harbors where you can admire all the boats.
There is also one harbor where you can see cute, old fishing boats docked up. This really gives you an idea about the importance of the fishing industry in this part of Spain.
Take a rest on a bench to maze at the view or grab a cold drink at a bar to cool down.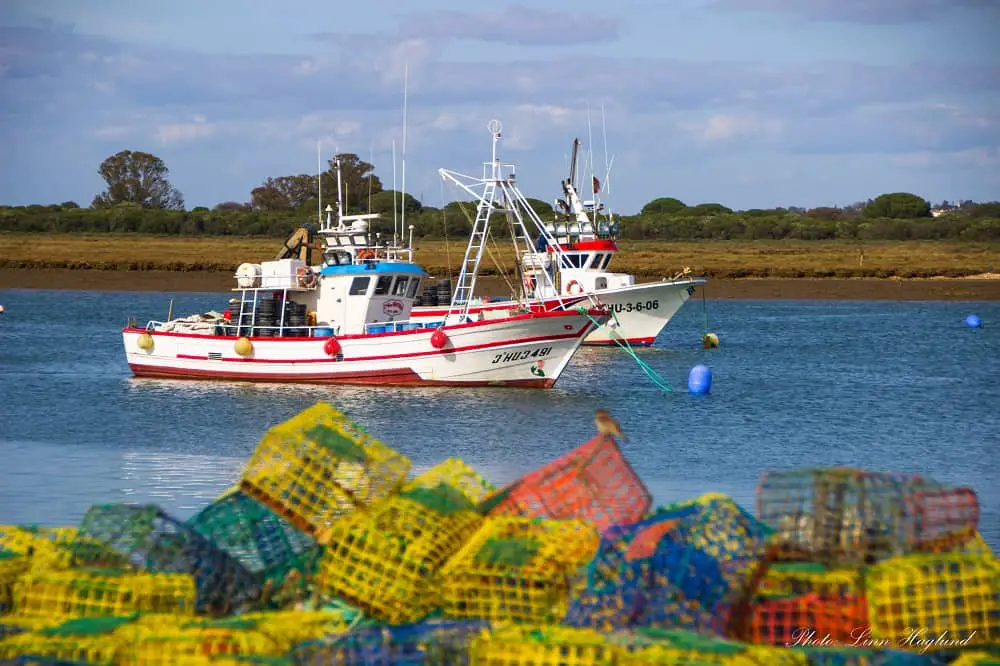 Take in the sunset at La Bota beach
One of the most beautiful wild beaches in Punta Umbria is La Bota beach, just a few minutes west of Punta Umbria beach.
Catching the sunset there is without a doubt one of the best things to do in Punta Umbria, as one of the most spectacular beaches in southern Spain.
La Bota beach is known for its unique history. This is where the corpse of a British man was found washed ashore during the Second World War. With him, there was a briefcase full of false documents pointing the Nazis to the wrong location for the Allied invasion that took place in the Mediterranean.
This turned out to be an important turning point in the war. It was also made a film about this – The Man Who Never Was.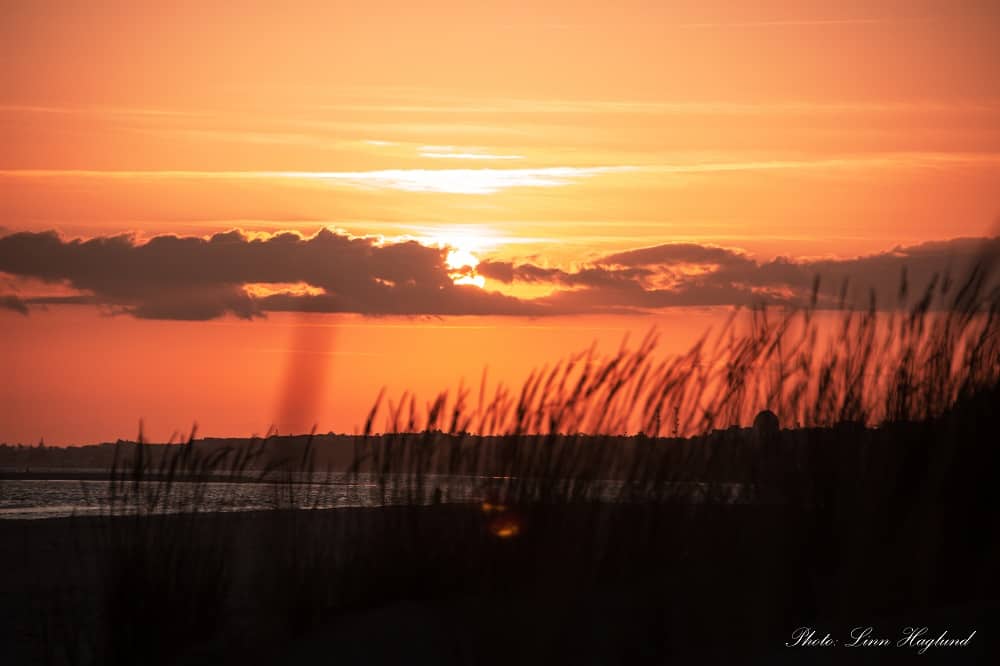 Other cool coastal towns in Andalucia
Reflections on Punta Umbria, Huelva
Punta Umbria, Huelva, is no questioning one of the most amazing beach destinations in Andalucia. There are enough things to do to entertain everyone and long stretches of beaches to spread the summer crowds.
Punta Umbria has been one of my favorite places to go to the beach for years and I'm sure you won't be disappointed.